The struggle to be perfectly groomed at all times and looking in tip-top shape in Sarasota is never ending. With all of the gorgeous perfection around, a girl has to try hard to keep up appearances! I have a few of my favorite specialists that I wanted to share and find out some of yours, because I am looking for some beauty experts right now. So let's have a little chat, girlfriend to girlfriend. (By the way, none of these people even know I am going to talk about them and I am receiving no compensation from anyone. This is from my heart.)
First of all, what I am looking for....I would love to find someone who does terrific facials. I used to have a fabulous person at Body and Spirit several years ago named Karen Thomas. Does anyone know her or know where she has gone? I felt so completely relaxed during my treatment with her. Not only did she do a wonderful facial, she also gave such relaxing shoulder and arm massages. She was the best! I had to stop going to her because I was a little perturbed by the old owner at the time. I spent a ton of money there on a regular basis and I asked her for a raffle item for an event I was chairing and she wouldn't even respond to me one way or the other after numerous emails and phone calls, so that was it. I wouldn't go back there, though I loved Karen. I would love to know whom you go to and why you love them. You can either comment here on my blog or where my blog appears on my Facebook page. If you want to email me directly, you can do that, too, at
debbibenedict@verizon.net
.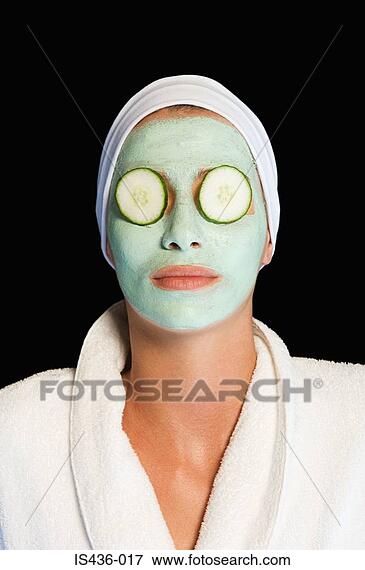 I would also like to know who you like for pedicures? What I always enjoyed best about getting a pedicure was the leg massage that went with it. I also used to get those at the above mentioned salon and have had to do my own for several years now. I have always done my own fingernails because it is just easier that going to a salon every week. Let me know who you like to go to for a pedicure.
As you can see by the above comments, I love a massage. My husband is actually the best masseuse I know. I have trained him well over the years! While he always gives me a massage whenever I ask for one, I would actually enjoy one that lasted more than 5-10 minutes. I have only had a professional massage once in my life about 20 years ago and it was awful. The person giving it repeatedly massaged an area where I asked her not too and it was very painful. Three times I said, "please don't massage there" and she still did anyway, until I literally screamed at her to stop. (I had open heart surgery as a child and my breastbone is still tender upon pressure and she just couldn't seem to get it through her head that I was in pain!) Anyway, that has prevented me from having a massage all these years. Please let me know whom makes you feel refreshed and relaxed.
I have many people I love who take care of me in various ways, starting with David Strattard who does my hair at John Carl Salon. I thought of this blog posting as I was driving home yesterday after my hair appointment and my hair looked quite spectacular! David does many of the best heads in town. He has been doing my hair for about five years now. If you are looking for someone, I highly recommend my sweet, funny, and talented David.
I know you will never believe this, but I had a personal trainer for a time that I really liked and she helped me through a lot of issues. Cindy Galik of The Fitness Conceirge was "given" to me as a gift by an anonymous person for 10 sessions for my 50th birthday. What I liked most about her was that she came to your home for your workout and you didn't have to go to some sweaty gym. We became friends and I trusted her completely. I don't really enjoy working out, so even though we continued our friendship, I didn't continue on past my 10 sessions. I would also highly recommend her.
I also love my dentist and my periodontist - Drs. Jaworski and Russo, respectively. I also love my hygentist at both places - Andrea and Christine. Even though I take care of my teeth religiously and have them cleaned every three months, I just have difficult teeth. Though they are very straight and always have been (no braces for me - yay!), they have very thin enamel, which causes all kinds of trouble. All of my "teeth people" keep my gums healthy!
My primary care doctor is Dr. Krista Toomre at Intercoastal. I was looking for a new doctor several years ago and I actually saw her speak at a Speaking of Women's Health event and decided to go to her. She has not disappointed me and has been of great help.
The one person I will never reveal, and whom I am always asked about, is the person who makes my ballgowns. She has made my gowns for many years and forbids me to give out her name. At the beginning, maybe 20 years ago, she did all sorts of sewing, but now she mainly creates and sews costumes for Olympic ice skaters and those up and coming skaters. I am one of the few private clients she has kept on, thank goodness! We work together to create couture-like gowns that fit me to a "T". She is a miracle worker!
I used to use Flo Flessner at Saks as my sales person, but she retired last year, so now I believe I will go with Gloria Good. I have known Gloria since she first started at Saks, when I started there as the St. John specialist shortly before her. Though I left there left 12 years ago, Gloria has continued to excell in the Fifth Avenue Club. Dawn at Chanel takes care of all my make-up needs.
Okay, girlfriend, there is my "team", such as it is. Tell me whom do you like and who takes care of you?